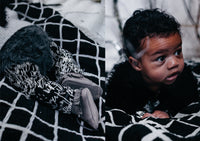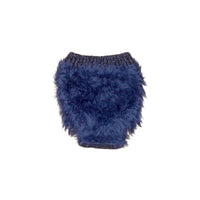 Bloomer
Knitted bloomer with furry back.
44% Cotton 22% Acrylic 17% Alpaca 17% Wool
Lining: 100% Polyamid
Hand wash, Do not bleach, Do not tumble dry, Do not iron, Dry clean
Our products haven't been treated with chemicals and need special care.
Please turn them inside out before washing, use a gentle wash cycle and mild detergents.
No bleach please! They will look pretty and last much longer.
Please check the care label for further information.